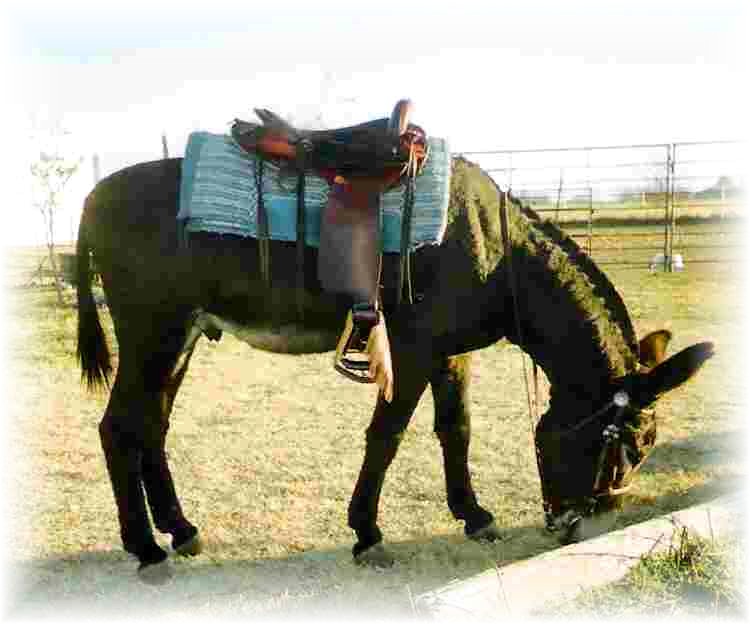 Classic donkey head, expressive eyes, couldn't hardly get a photo of him because he followed me around so closely...he finally stopped to check out a weed...I just love the donkey personalities!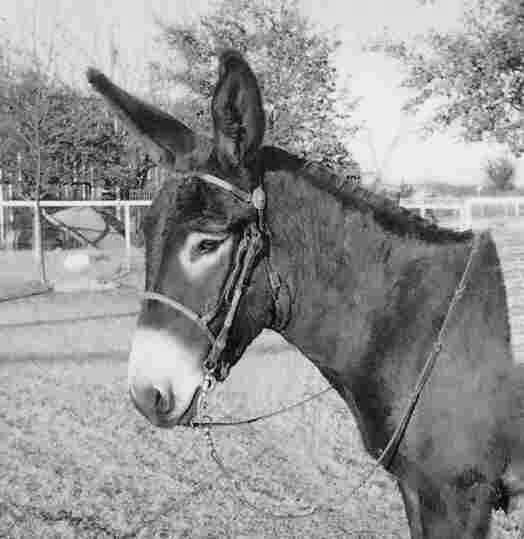 SOLD 3/18/08 "Navajo Bill"
53" Black with white points Donkey Gelding
Lots of trailriding and hauling experience, has been exposed to a lot of things. Rides in a snaffle or curb. $3500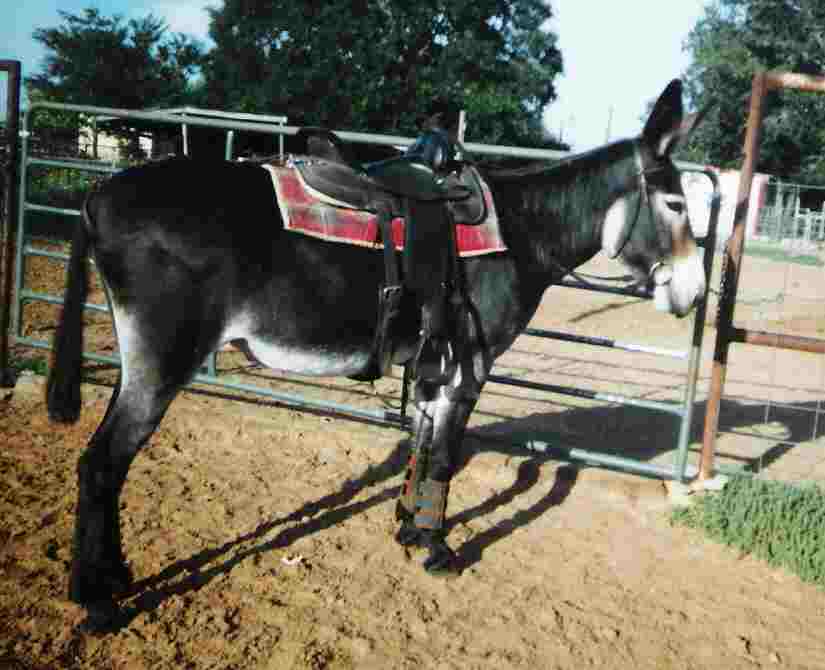 SOLD - Box C Dolores - She is a pet, easy to catch, good about her feet, loads in the trailer. Very quiet and calm, with a sweet disposition. Do you wonder if she's gentle and broke? After standing in a pasture and getting fat, she was just as broke when we rode her for the first time in several years this February. She is not one that regresses or forgets what to do when they are ridden or requires a bunch of training or riding when they are laid off...no maintenance kind of gal.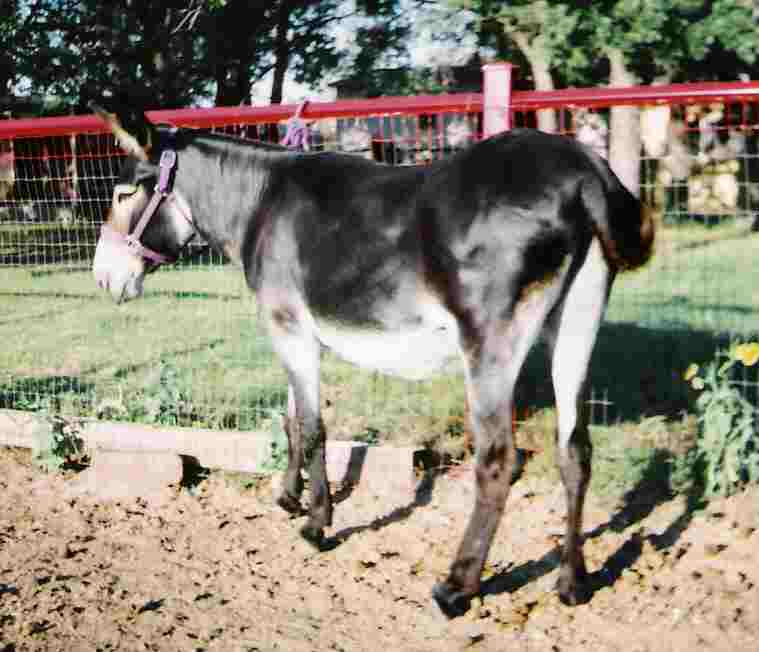 SOLD - went to a wonderful new home close by...

"Box C Dolores"
ADMS Registered Mammoth Jennet
Black with white, 56" tall
Calm, gentle Riding Partner

Her barn name is Dee Dee and she is a sweetheart, she loves being with people. Extremely calm, she is happy trailriding with her human, but her preferred gait is a enjoyable walk. So she would not make a good speed event donkey! She's a ten year old,had a healthy, good looking donkey jack colt in '06 but has not been bred since.